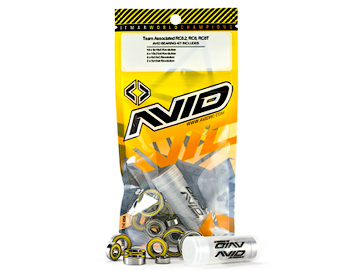 What is FlexKit?
NOTICE: Flexkit is now out of Beta and into Release Candidate stage. This program has been in development for years off and on. Some of the more popular vehicles are already added and more are being added everyday. If you don't see what you are looking for or have any problems using this program, please shoot Avid an email by clicking here.
Welcome to Avid RC's FlexKit program. FlexKit is designed to allow you to customize your bearing kit for your car. Typical bearing kits consist of all rubber sealed bearings, metal shielded, or the ever popular Revolution seal that Avid invented but you never get to choose which ones. And our inventory tracking is live showing you how many kits we have available. With our software you can get down and dirty by choosing exactly what you want or you can click the Order Kit button right away if you just want it nice and simple. So are you ready to get started?
Once you add the kit to your cart you have the ability to increase the values of each particular bearing if you know you need more or if you don't need that bearing at all you may remove! That's right, fully custom!