IFMAR World Champions, Ralph Burch takes the 200mm ICC title
Aug 04 2010
Avid Bearings win The 2010 IFMAR 200mm ICC Worlds held in Porter Texas at Mike's Hobbyshop. This brought the best drivers from all around the world to compete in the intense weather conditions that the Houston area had to offer. There were 5 rounds of qualifying and taking only the fastest run to seed the top 4 that go straight to the main and the rest into semi's. Round 4 saw amazing times from the majority of racers but it was announced that they would run the fifth round at dusk which meant racing under the lights. A lot of drivers were not used to this so this round saw less fast times. Ralph Burch, while having a hard time seeing under the lights, squeezed out the tricky 15 lap run to qualify 4th!
Ralph Burch was ready for the main, he had been prepping for this race for sometime now and Xray really needed a world championship under their belt as did Avid and Ralph. Lets just say this, Burch is a 30+ national champion but has always run into an issue at every worlds he has attended. He has deserved this title decades ago and has never given up his drive to attain it.
At the start of the main Burch got into it with some other cars and lost. For the next 3 laps Burch was in dead last behind the fastest drivers in the world. After 10 minutes he was in the lead and never looked back. By the end he was a few feet behind second place just taking a cruise, even came in with a few laps left to get a splash of fuel just to be safe.
This is Avid's first IFMAR World Title and very proud of Ralph and his resilience in bringing this title next to his name.
1. Ralph Burch – Avid/Xray/Max – 198 Laps in 1:00:09.28
2. Takehiro Terauchi – Mugen/Novarossi – 197 Laps in 1:00:02.71
3. Marc Rheinard – Shepherd/Novarossi – 196 Laps in 1:00:02.15
4. Shinnosuke Yokoyama – Xray/OS – 194 Laps in 1:00:19.54
5. Dirk Wischnewski – Xray/Novarossi – 191 Laps in 1:00:04.16
6. Philip Woodbury – Mugen/Novarossi – 188 Laps in 1:00:15.14
7. Takumi Matsuda – Serpent/Mega – 186 Laps in 1:00:05.67
8. Takaaki Shimo – Kyosho/OS – 146 Laps in 47:49.754
9. Mike Swauger – Mugen/Novarossi – 133 Laps in 45:54.425
10.Robert Pietsch – Mugen/Novarossi – 17 Laps in 4:52.354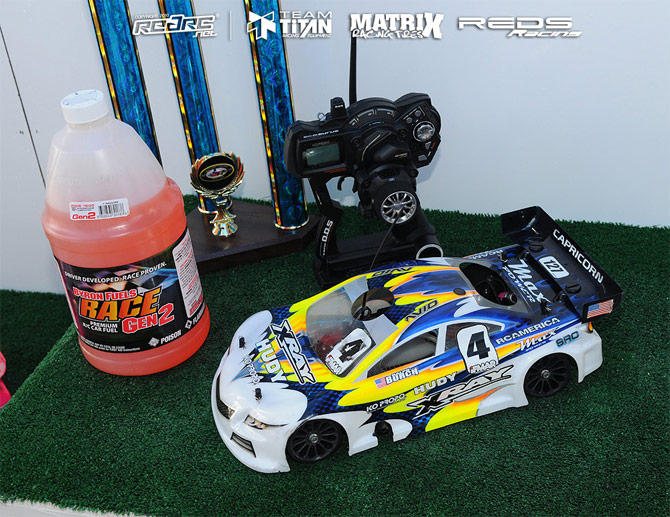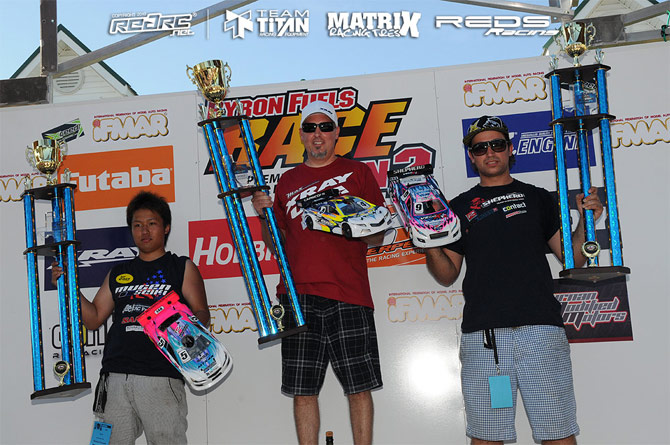 Images provided by http://www.redrc.net